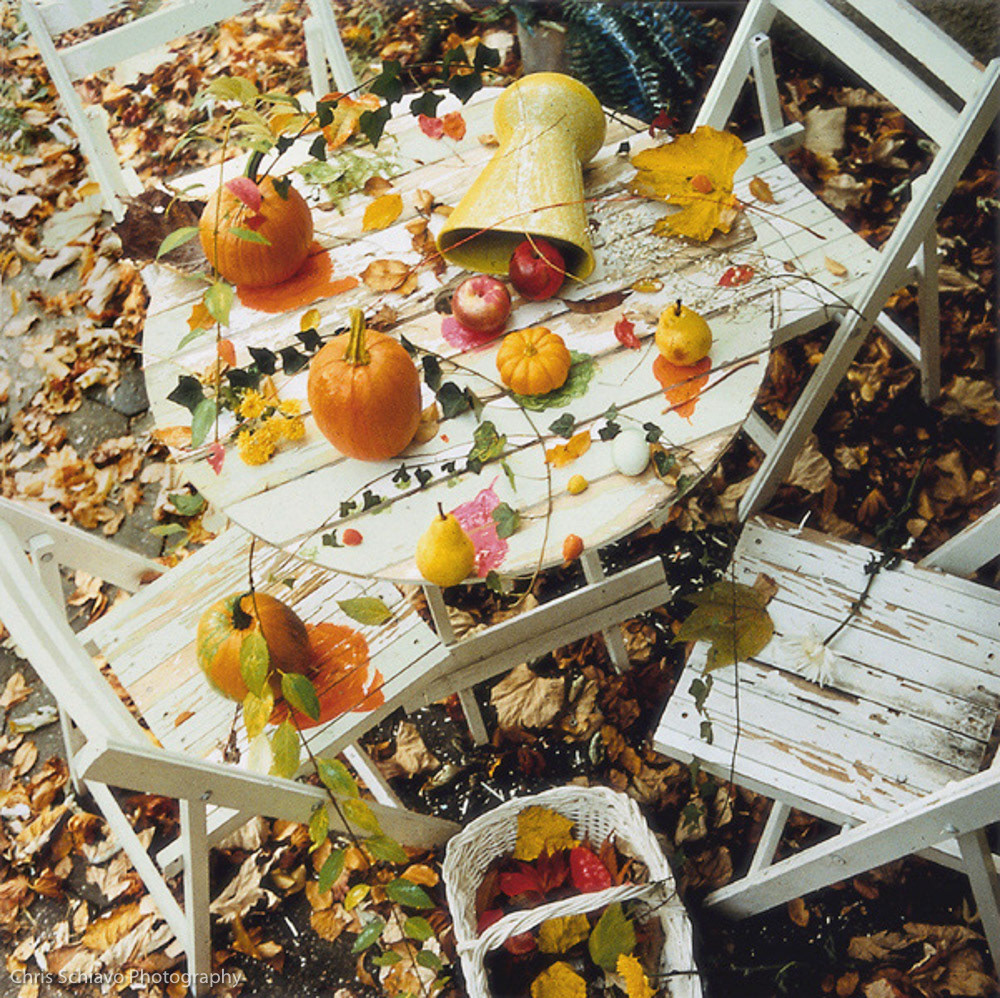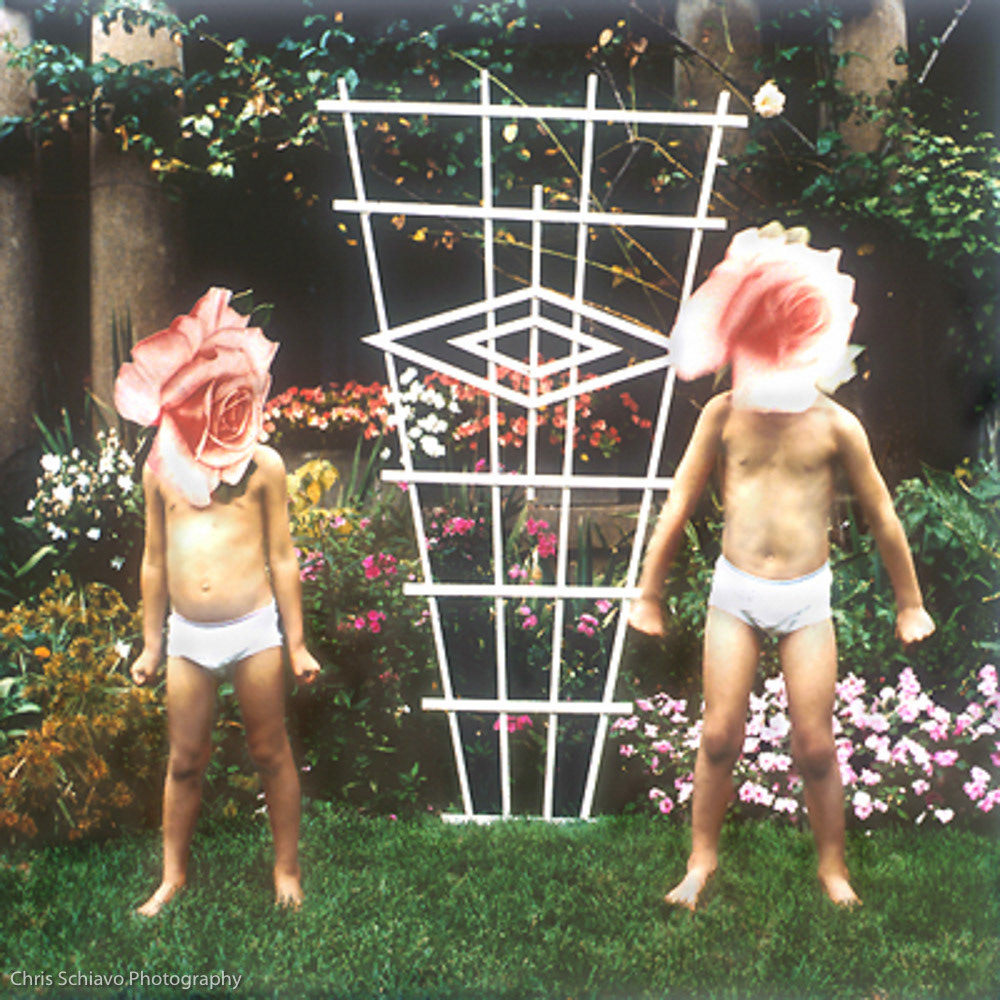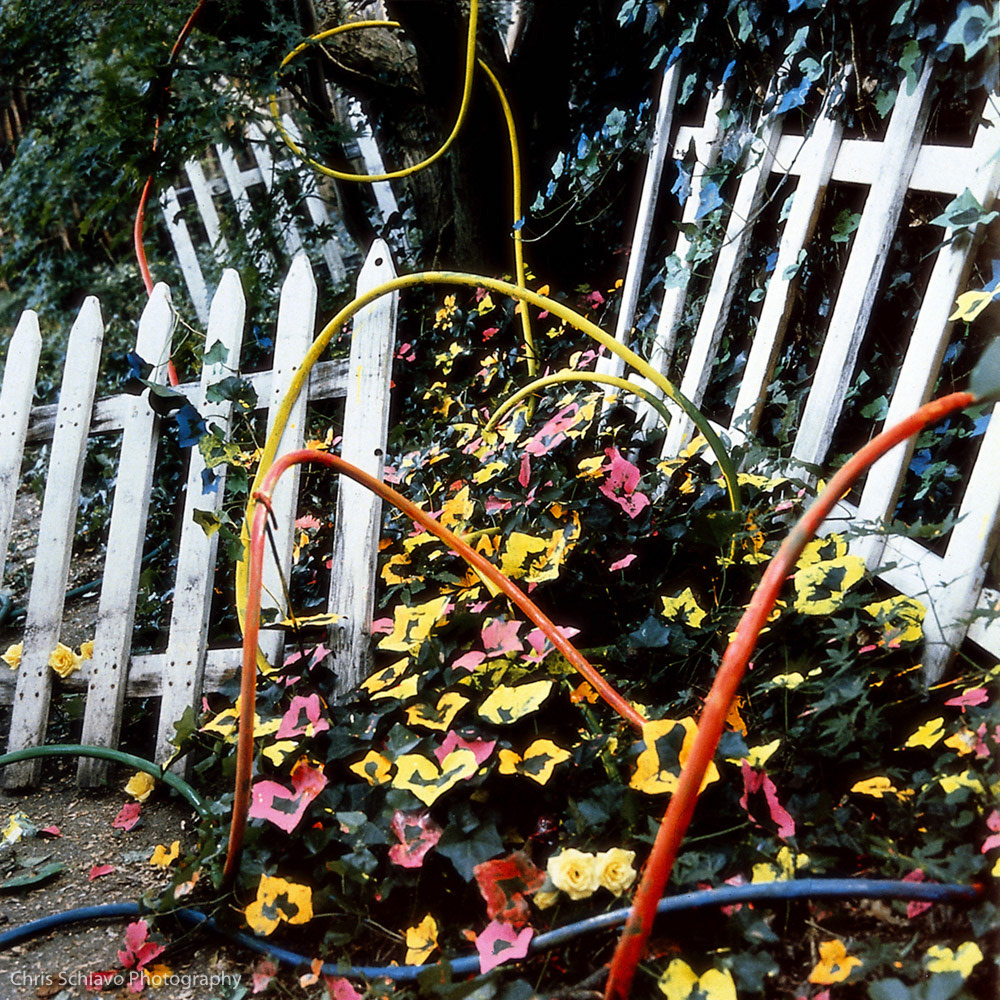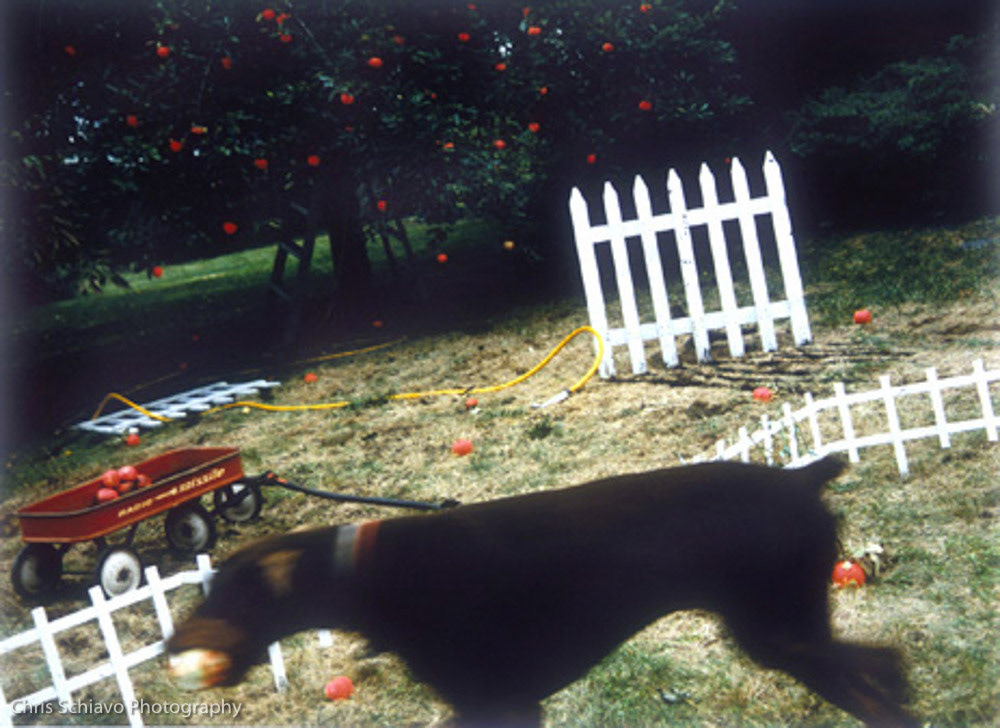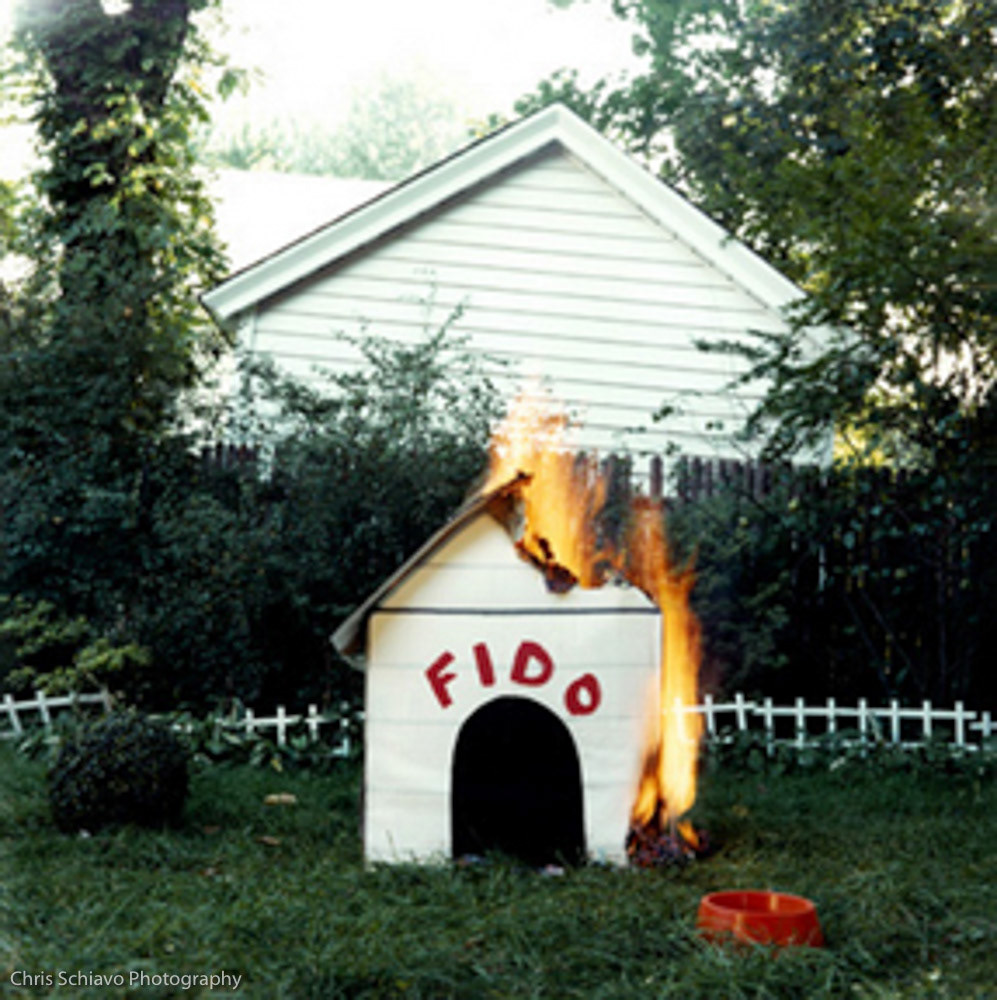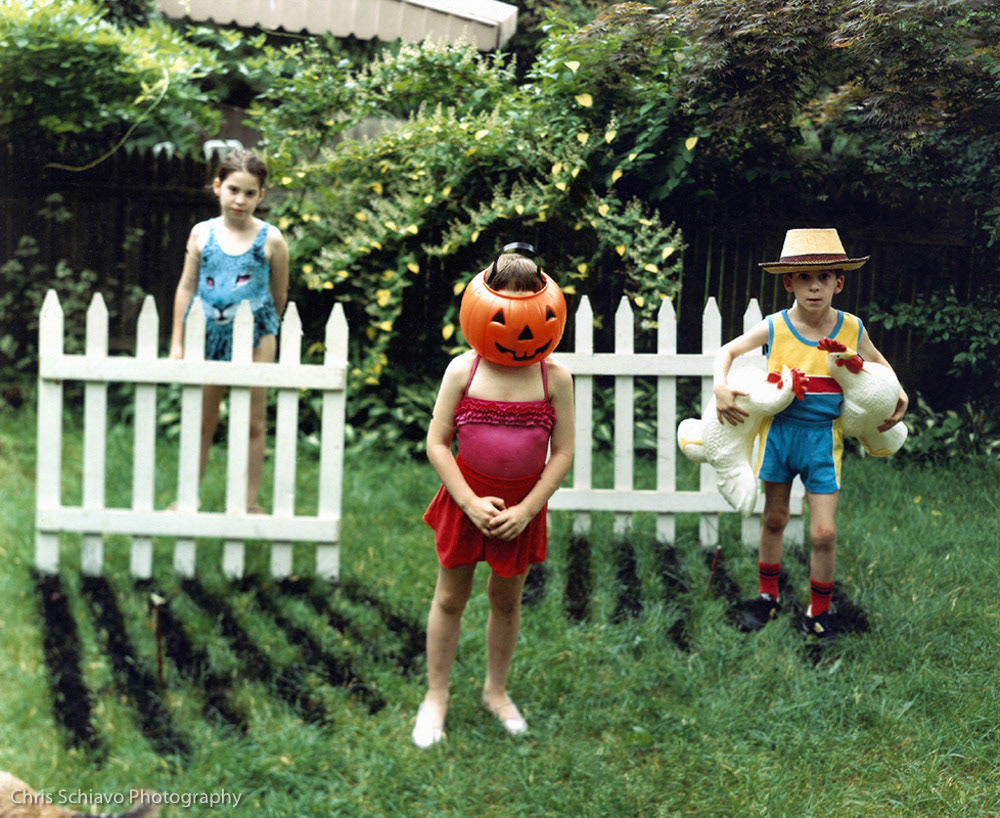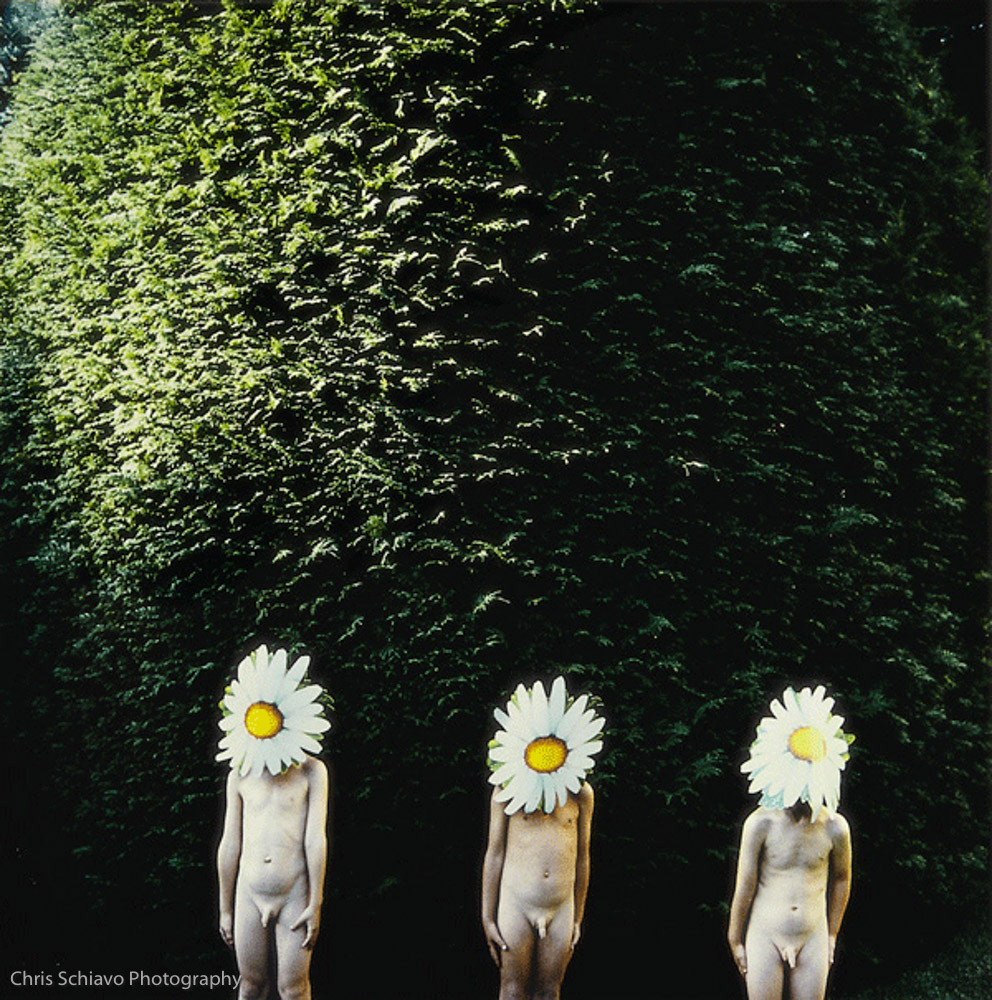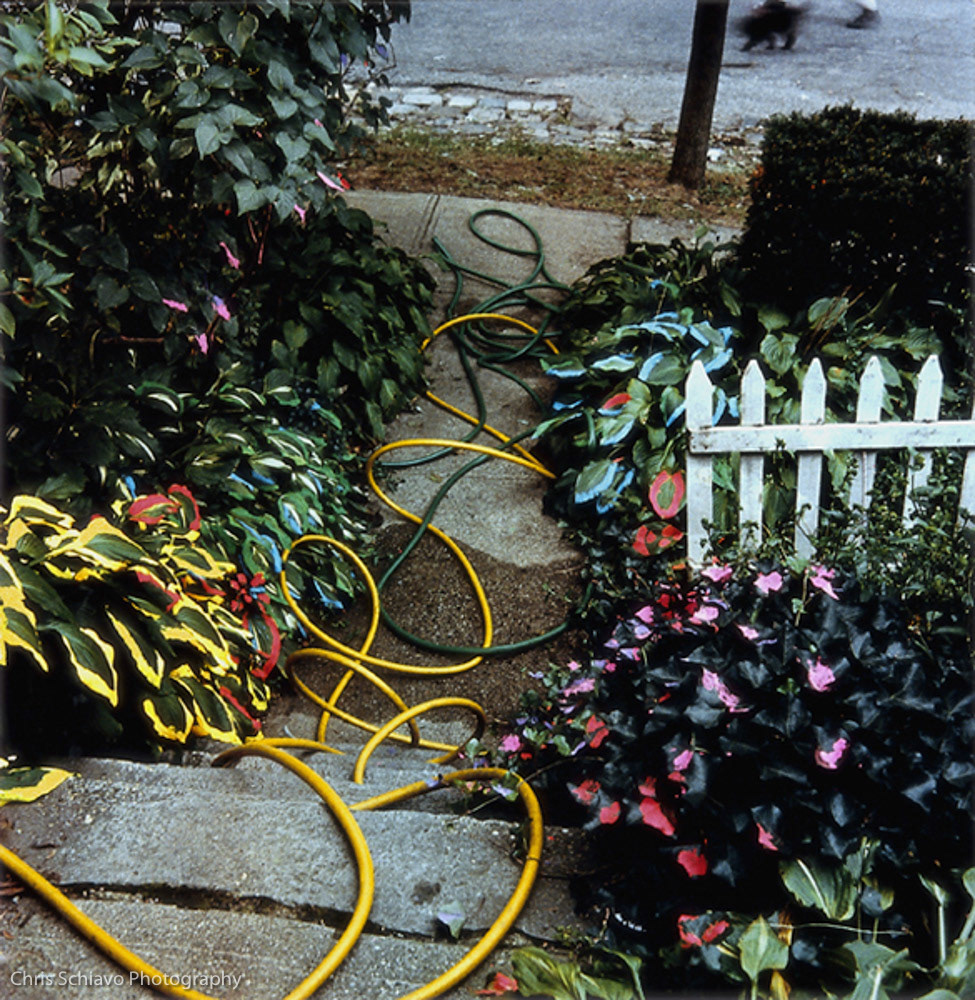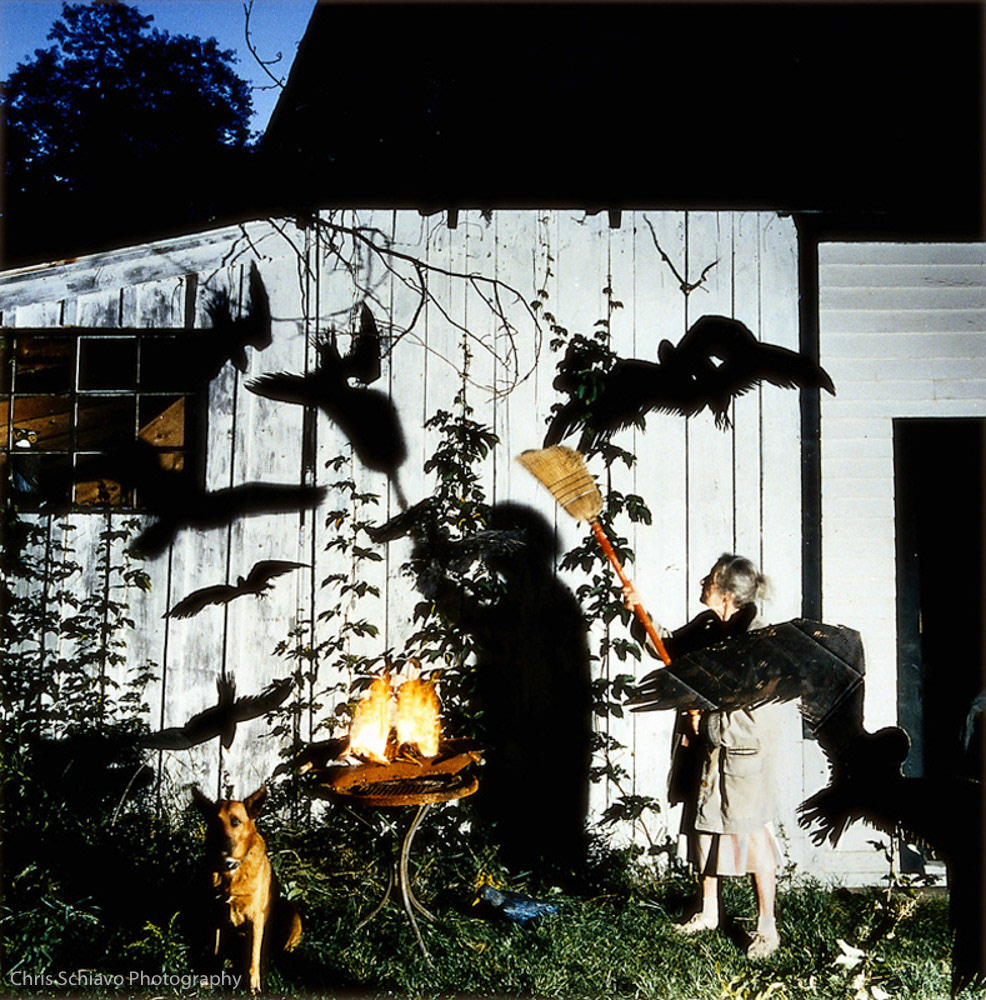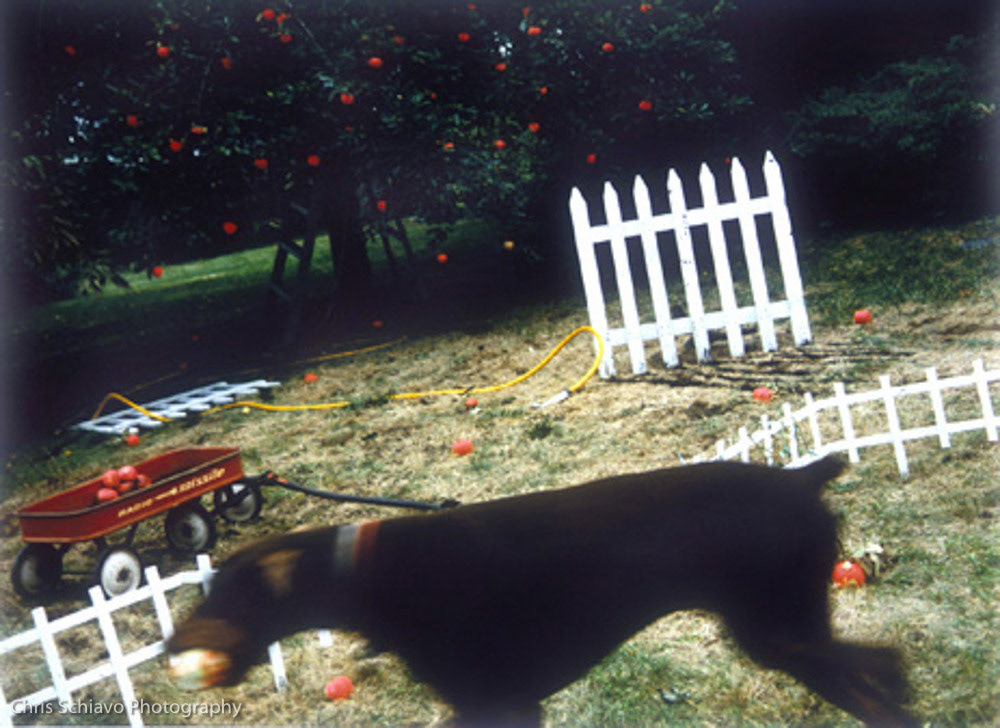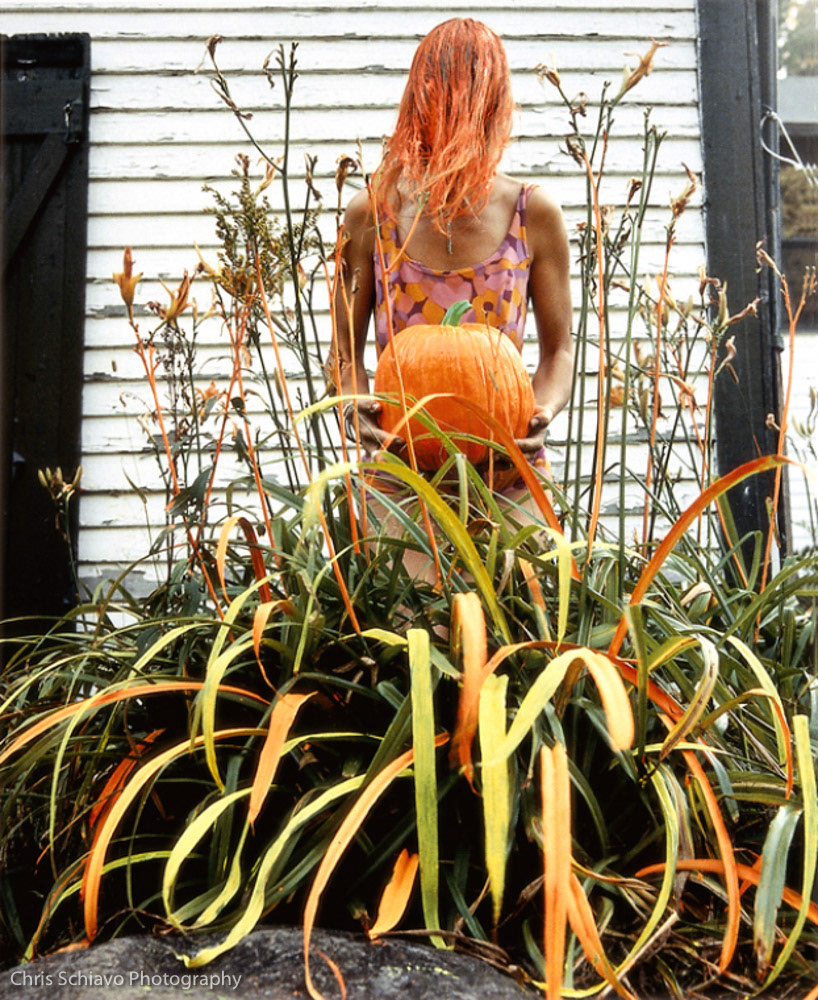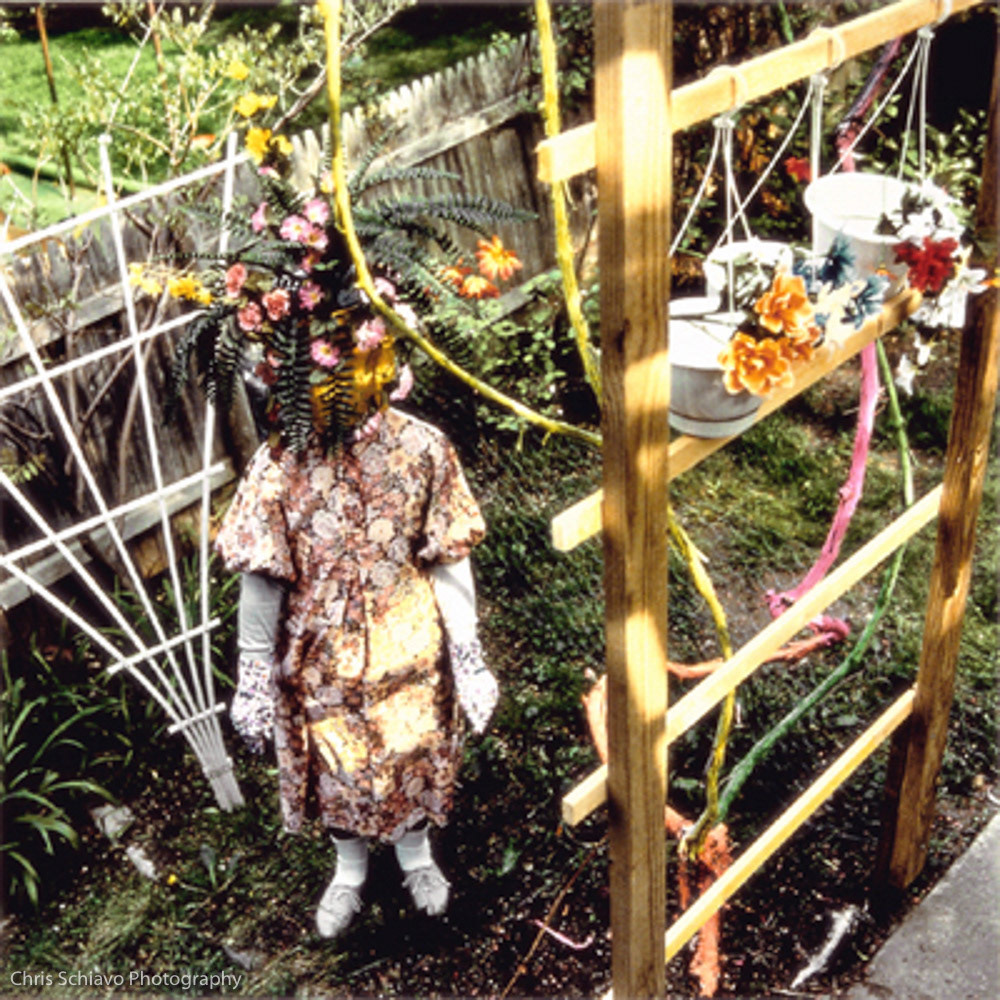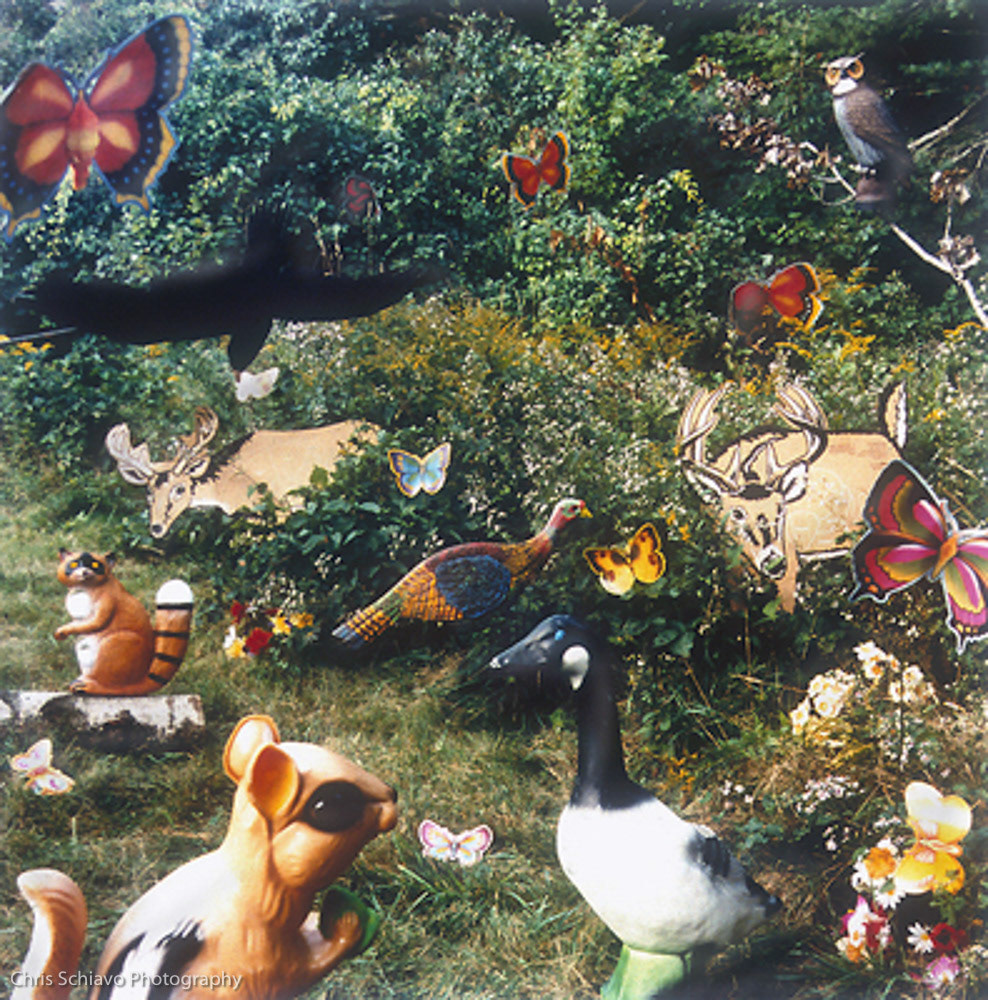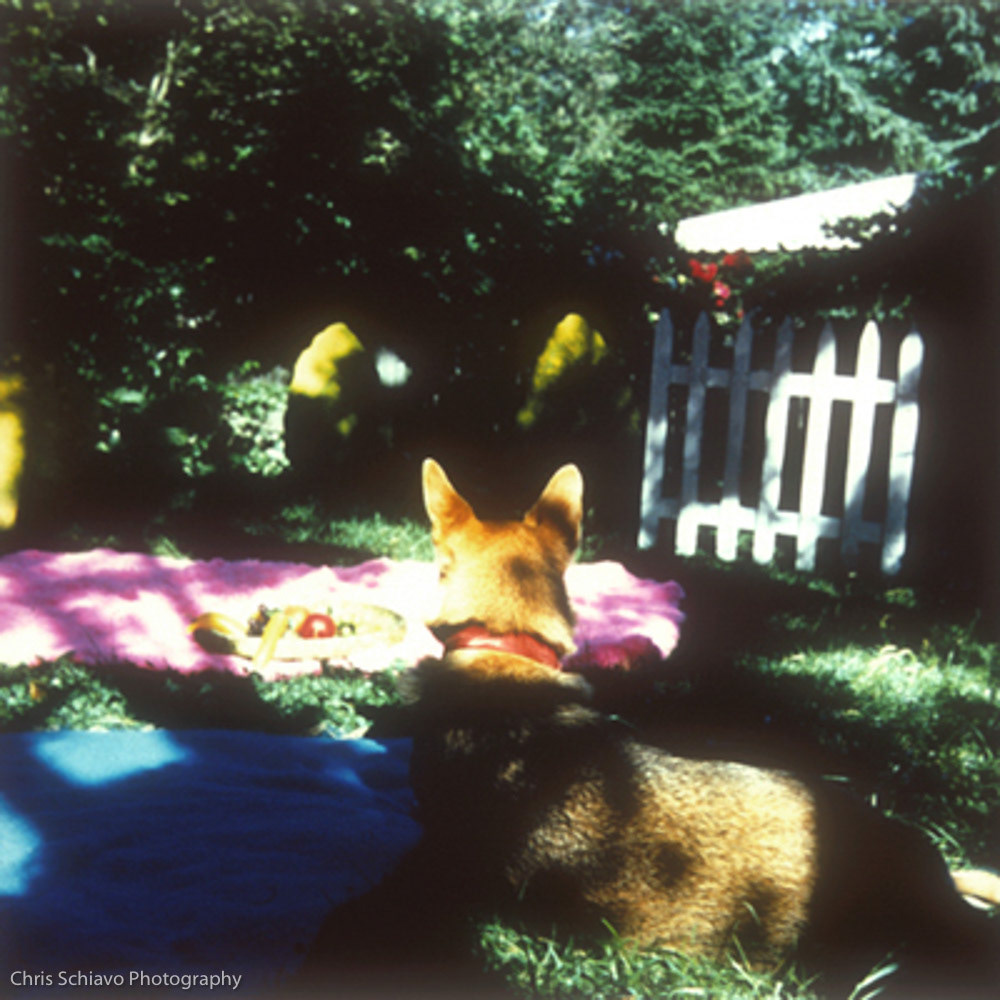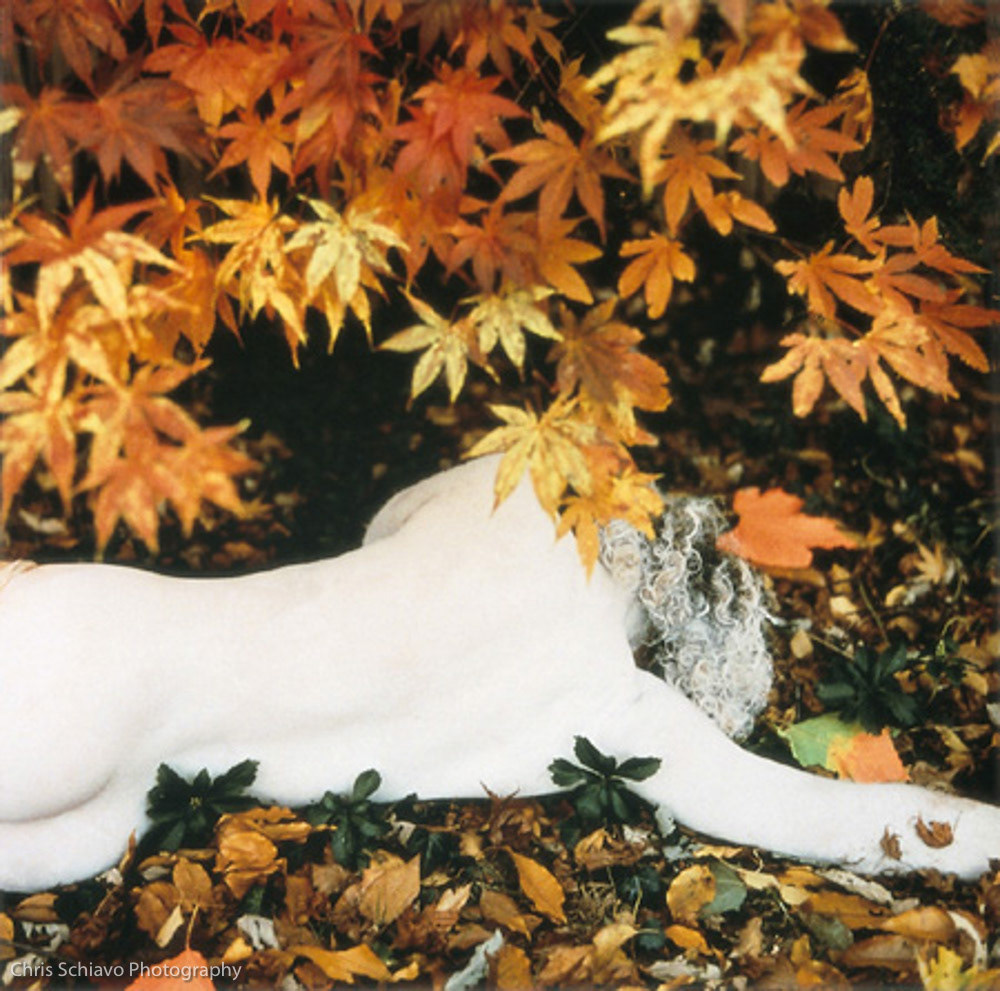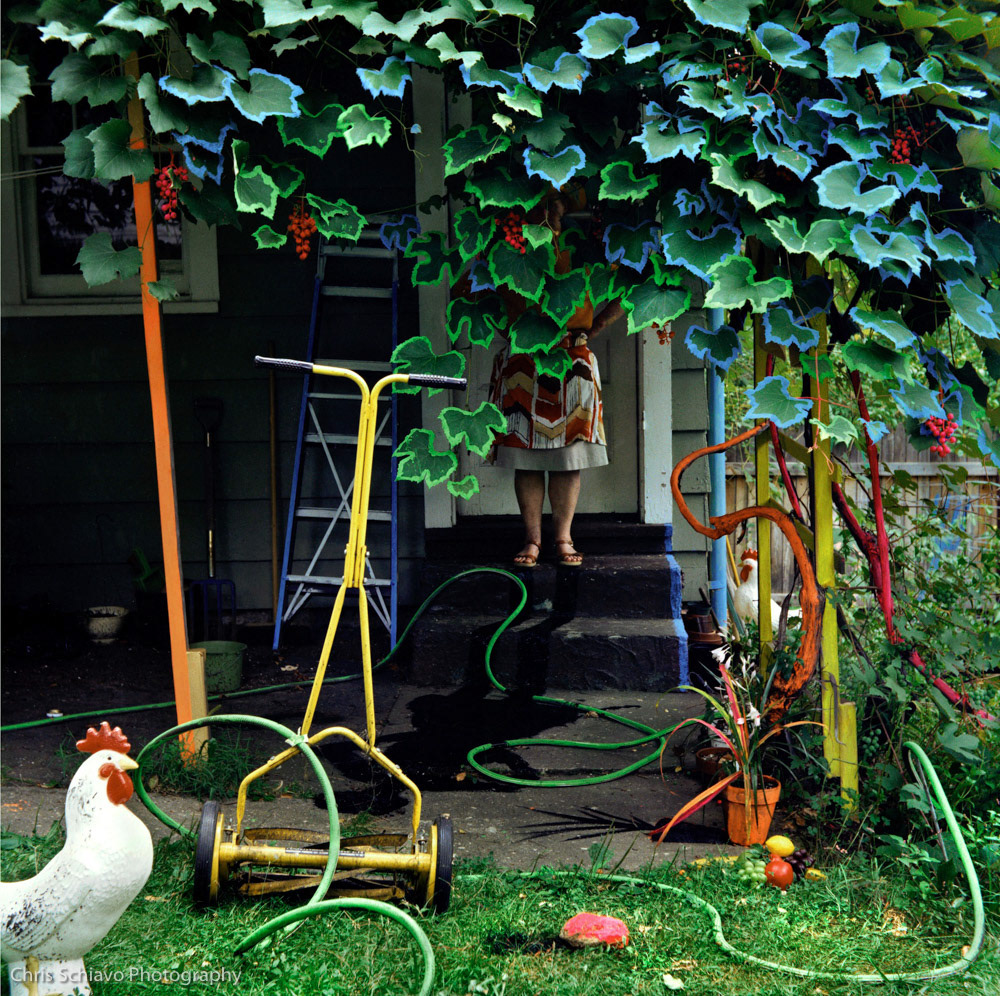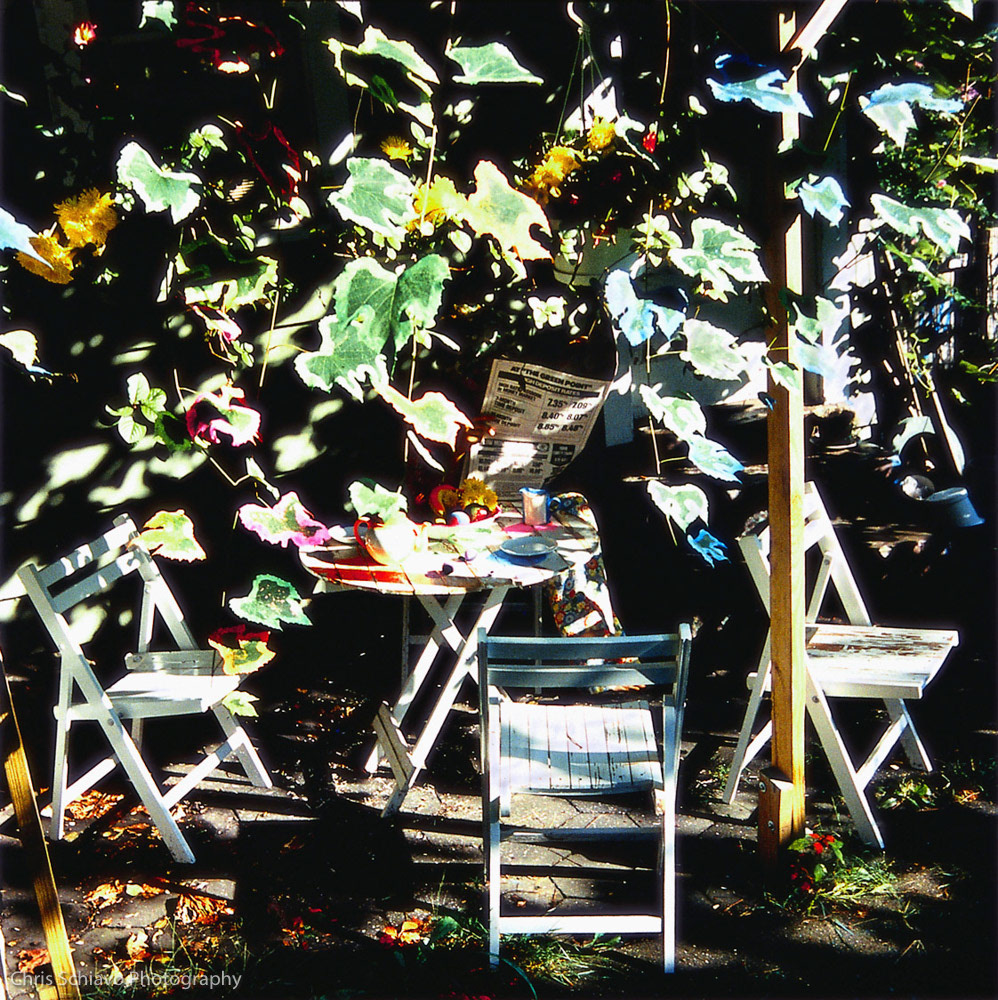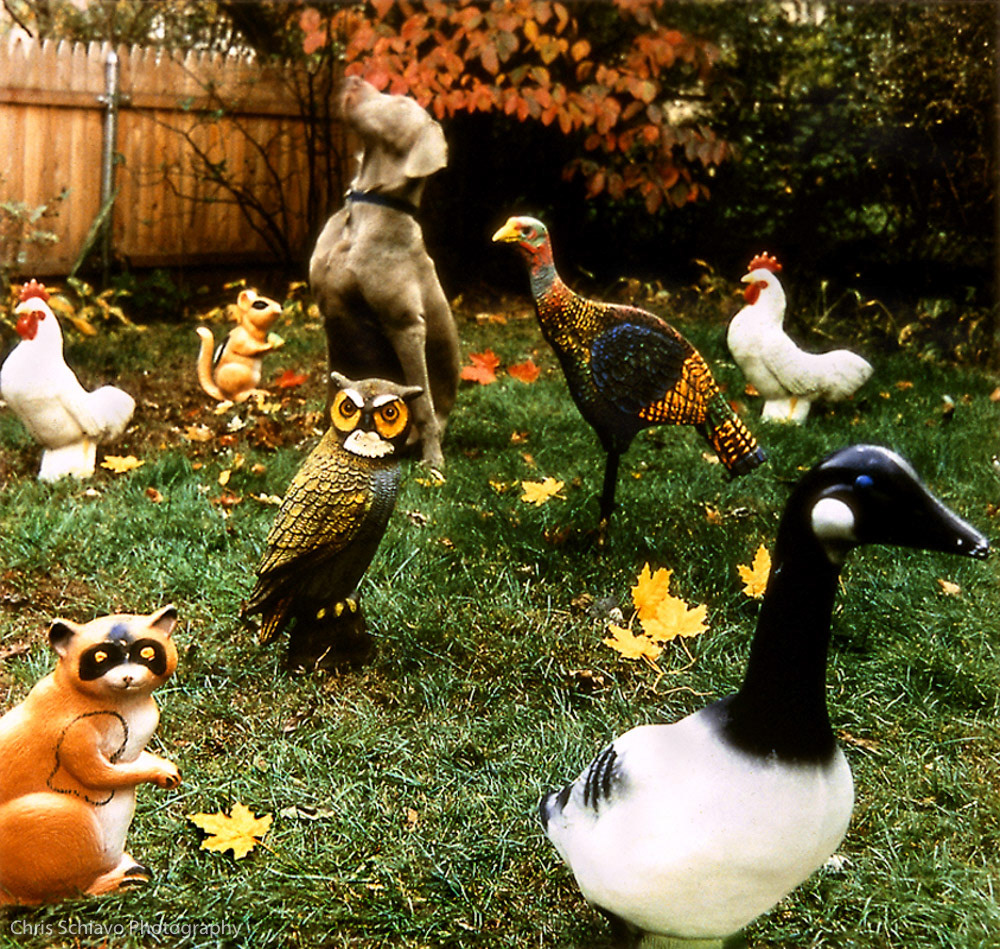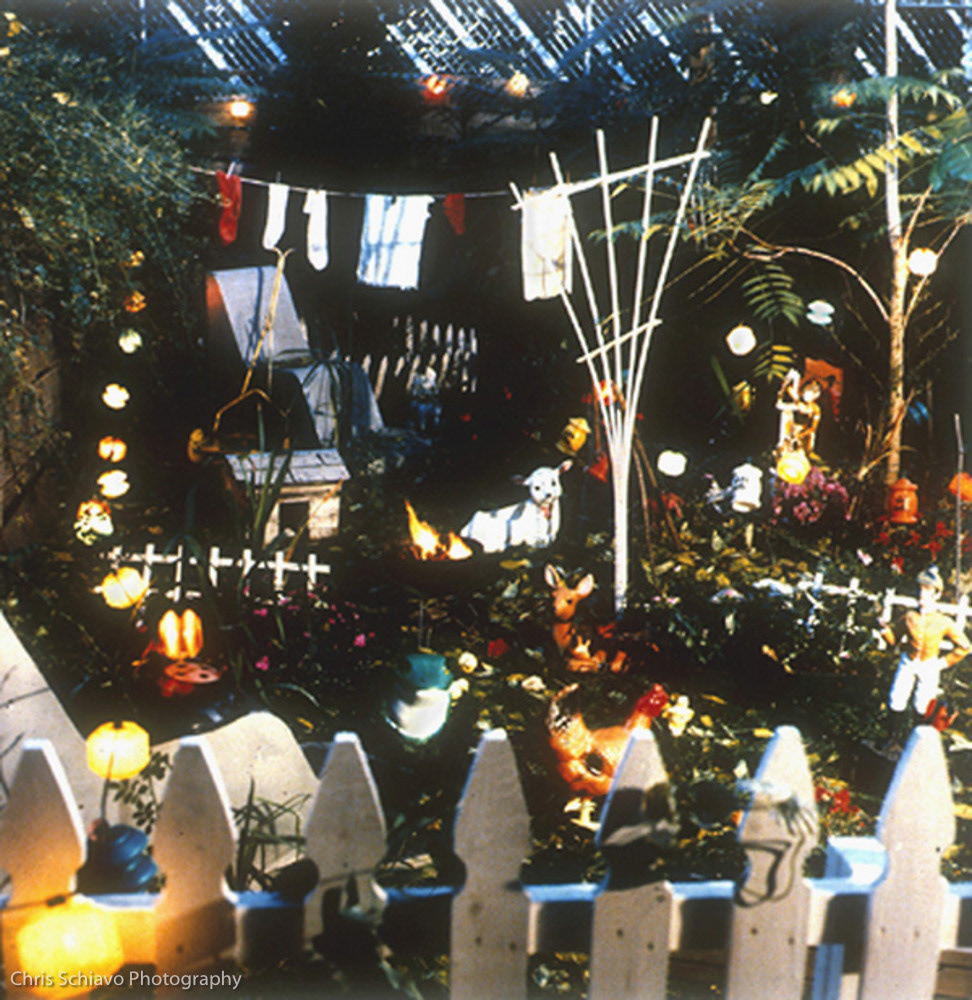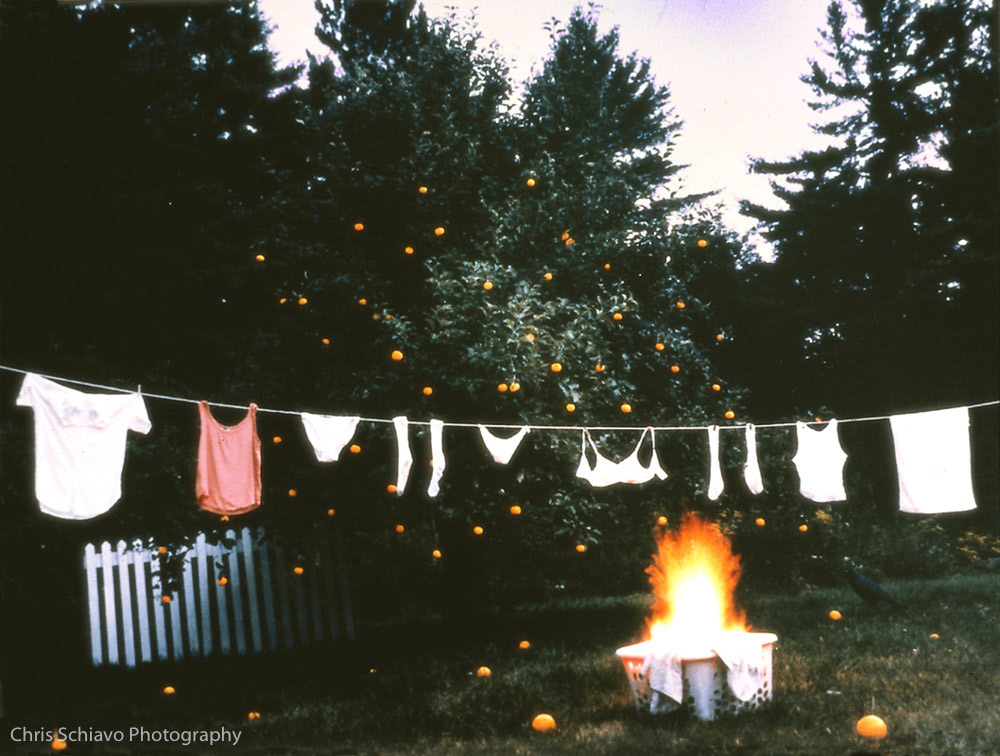 The San Francisco Chronicle  - Virginia Pelly
The Backyard - a series of pre-digital constructed realities of surreal scenarios photographed in suburban backyards
"...They are whimsical avant-garde installations in which models are often headless or wear masks, garden hoses become electric neon snakes and artificial light makes fake shadow birds take flight. "Matisse cut up a space and made it like a flat drawing," Schiavo explains. "I thought, 'What can I do to make this three-dimensional yard seem 2-D?' .I played a lot with op-art, color opposites — trying to challenge Kodak. I wanted to see how far I could push the photo plane, making it a painting or drawing."A surrealist influence is palpable: "Fido" was conceived in a pre-dawn dream. Schiavo went out into the yard, arranged the image she wanted, took the photo of the flaming dog house and went back to bed. "
SF GATE   -  Kenneth Baker
The Backyard - a series of pre-digital, constructed realities of surreal scenarios photographed in suburban backyards
"In sensibility, her work dovetails with staged pictures made by photographers such as Jeff Wall and Gregory Crewdson, but Schiavo manipulates physically what appears in front of the lens rather than tinker digitally with recorded content. A picture such as "Grapevine I" looks spontaneous enough until you bear down on it. Then unaccountably vivid details begin to assert themselves: the grape leaves' edges, the vines, hose, lawnmower handles, stepladder and more. As in several pieces on view, Schiavo contrived nearly every bit of the scene the picture presents, composing it with a bright eye for color, line and space as well as for overall strangeness of atmosphere. Schiavo treats her yards as stages of imagined privacy on which unconscious anxieties, desires and self-assertions can play themselves out. She intervenes in the camera's presumptive accuracy, sometimes tipping into a too-obvious surrealism but at best heightening our attention both to a picture's contents and to photography's dangerous power to compel belief.
San Mateo County Times -  Bonny Zanardi    
The Backyard - a photographic series of pre-digital, constructed realities of surreal scenarios photographed in suburban backyards
Schiavo describes the photographs as taking "a humorous look at the compact worlds and eccentricities created by the human presence within these tiny plots of Nature."    Approaching her photography with the sensibility of a painter,  Schiavo has "manipulated and enhanced" the outdoor sites in a variety of ways, from painted light and shadows to "carefully positioned props and live presences." The blending of "childhood memories and adult longings" ramps up the emotional field of her scenes.  Schiavo has not done computer manipulations or used digital enhancements.